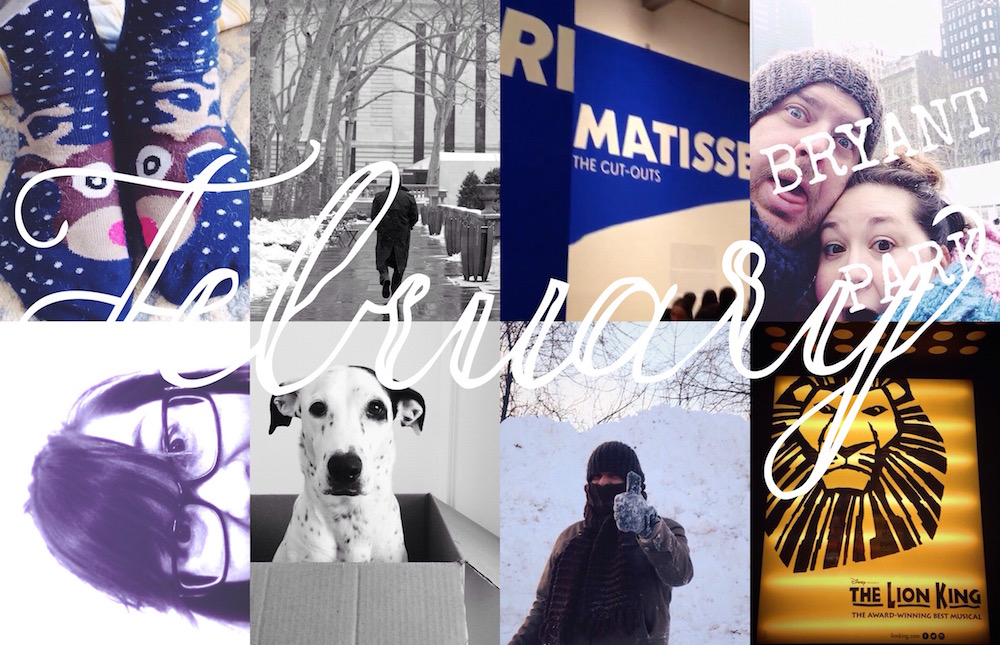 J'ai décidé de faire une liste de mes ressentis outre-atlantiques une fois par mois. Parce que les impressions peuvent changer au fil du temps, j'ai envie de garder une trace et de me souvenir des belles choses.
Février a donc été LE mois le plus froid depuis 1934. C'est un fait. Après le blizzard Juno, nous avons eu droit à trois autres tempêtes de neige consécutives. Je crois que je m'en souviendrais encore pendant longtemps ! Ça nous aura permis de passer plus de temps ensemble à la maison puisque les transports en commun ont été stoppés à cause de la quantité astronomique de neige qu'il nous est tombé dessus.
Nous ne remercions pas la Préfecture du Var qui a merdé dans la paperasse et fait en sorte que Cyp doive repasser entièrement son permis plutôt que faire le transfert directement du français à l'américain; ce qui nous cloue au sol pendant une durée encore indéterminée.
Les retrouvailles avec New York ont été incroyables. We have to go back, Kate !
J'ai cédé pour la première fois en 10 mois aux donuts. L'élu (mais je n'ai pas vraiment eu le choix) un glazed chocolate de chez Dunkin Donuts a été englouti avec soulagement dans la gare de New Haven dans le Connecticut.
J'ai créé un club de tricot dans notre condo. Nous sommes donc 7 filles accros à la laine. Je vous en reparle bientôt !
Je n'ai toujours aucune envie de rentrer en France.

Once a month, I'll share my feelings about living here, overseas. Because it can change and I want to keep in memory all these lovely first times.
February was THE coldest month since 1934 ! It's a crazy fact. After Juno, we got hit by three others snowstorms in a row. I think I will remember this winter for years. Well, because of that we had the opportunity to spent some quality time together because Cyp could'nt go to work as the commute was dead because of the amount of snow.
We still cannot drive because of a stupid mistake made by the Prefecture of Var (Marseille's region) who screwed up with the driver's license. Cyp needs to pass again the test and it's a whole mess. So because of that we are stuck in Boston unless travelling by plane, train or bus !
We went back to New York City for the first time in 5 years and the reunion was beyond exciting. We have to go back, Kate !
I ate my first donut in 10 months. A Dunkin Donuts glazed chocolate from New Haven's train station in CT.
I have created a knitting club in our condo. So we are 7 girls addicted to wool and needles and I'll talk to you about that very soon !
I still have no desire to return to France.