[J'ai décidé de faire une liste de mes ressentis outre-atlantiques une fois par mois. Parce que les impressions peuvent changer au fil du temps, j'ai envie de garder une trace et de me souvenir des belles choses | Once a month, I'll share my feelings about living here, overseas. Because it can change and I want to keep in memory all these lovely first times.]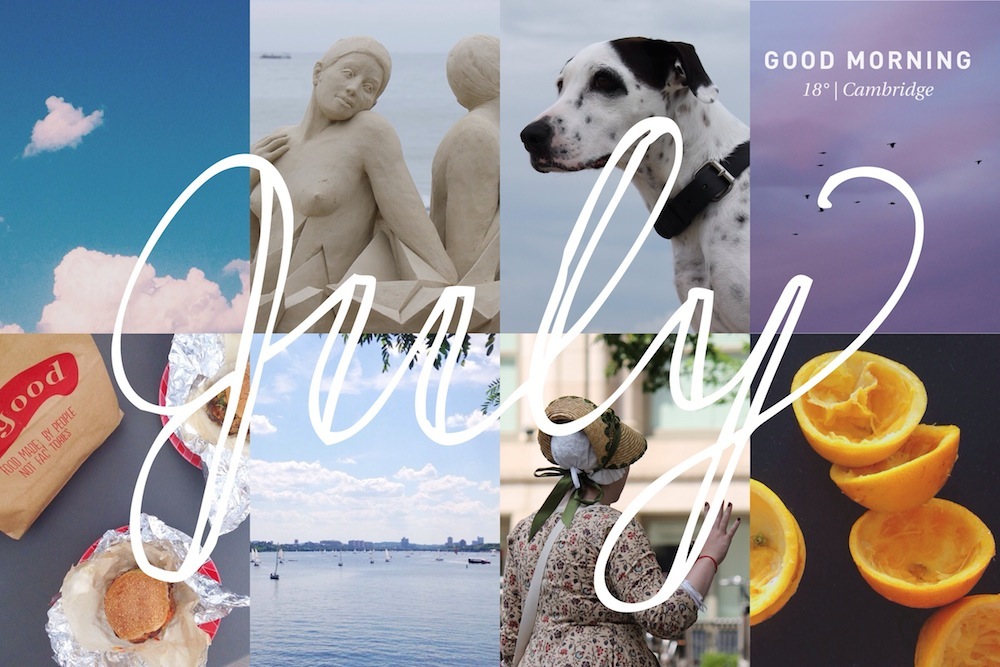 1/ Je suis amoureuse de la lumière du matin dans le salon.
I'm in love with morning's sunshines in the living-room.
2/ Recevoir un message d'alerte sur mon portable à cause du mauvais temps, c'est vraiment  stressant.
Flash warning message text on my iphone is kinda creepy and stressful.
3/ J'ai hâte de pouvoir fêter le prochain 4 juillet comme il se doit !
I can't wait to party next year for Fourth of July !
4/ Les bouteilles de lait de 4 litres (1 gallon), je ne m'y fais toujours pas !
4 liters (1 gallon) milk bottles, I can't figure it !
5/ J'ai mis un mois pour choisir notre nouveau grille-pain. Trop d'options tue le choix ! Et nous n'avons toujours pas de canapé …
It took me a whole month to choose our toaster, too many crazy options here, guys ! Haven't order the new couch, though …
6/ Les taxes de douanes quand on achète en Europe, ça fait clairement mal.
Customs fees for buying in Europe, my eyes are still bleeding, ugh !
7/  J'ai vu une étoile filante pour la première fois de ma vie, c'était trop beau !
I saw a falling star for the first time in my life, it was a beautiful surprise !