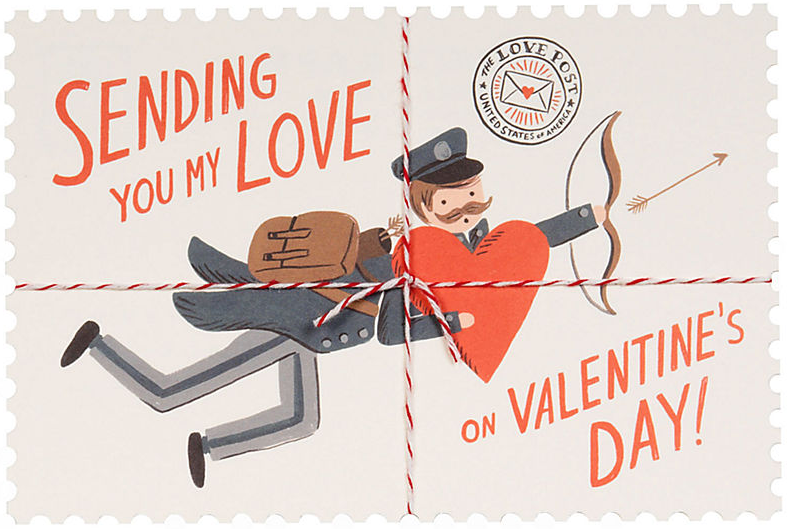 Chéri,
Je sais que d'habitude on ne fête pas la St-Valentin parce que notre anniversaire d'amour tombe juste quelques jours après le 14 Février. Mais cette année, comme on est aux zétazounisdamerique, je me dis que ce serait chouette de célébrer cette fête archi commerciale, cucul-la-praline comme les gens autour de nous qui fêtent la St-Valentin mais surtout ceux dans les series tv et les films romanticocuculapraline.
Pour t'aider, j'ai fait une sélection shopping (mais seulement parce qu'on a pas encore discuté si on va se faire un restaurant suivi d'un ciné suivi d'une balade main dans la main jusqu'à la maison). Note to myself: serais-je en train de te proposer une "date" ?
Bref, ne prends pas peur, y'en a pour tous les budgets et tu peux tout commander en ligne. Parfait, n'est-ce pas ?
Allez, bisous <3
P.S.: si jamais tu t'y prends vraiment au dernier moment, sache qu'une tartelette de chez Tatte Bakery me conviendra très bien !

Honey,
I do know that we don't celebrate Valentine's day. The real reason is because our love anniversary is in February too and we prefer to celebrate this one. But as it's our first Valentine's Day since we live in the U.S., I think it will be super accurate to celebrate this super commercial and super cheesy day too. You know, like in the tv shows and romantic movies.
So, I have curated some ideas in lieu to help you (but only because we haven't discussed it yet. Are we going to a fancy restaurant following to the movie theater following to a ride home, main dans la main. Note to myself: Am I asking you on a date ?
Well, don't be scared, you can order everything online and in time for next week ! Perfect, right ?
Xoxo <3
P.S.: if for some reason you didn't had time to shopping, know that I'll be delighted with a raspberry pie box tart from Tatte Bakery !

Boucles d'oreilles Shlomit Offir (Etsy)  || Air plant géante (terrain) || Carte Kanye (Etsy)
Winter Trail Bouquet (Bloomsbury Park Flowers, Newton, Ma) || Branches de Magnolia (Terrain) || Julianna Bouquet (Back Bay Flowers, Boston)
Orchids Bouquet (Central Square Florist, Cambridge) || Silver Dash Ring (Anthropologie) || Vengeance – Benjamin Biolay => put me l'album sur le Mac, please !