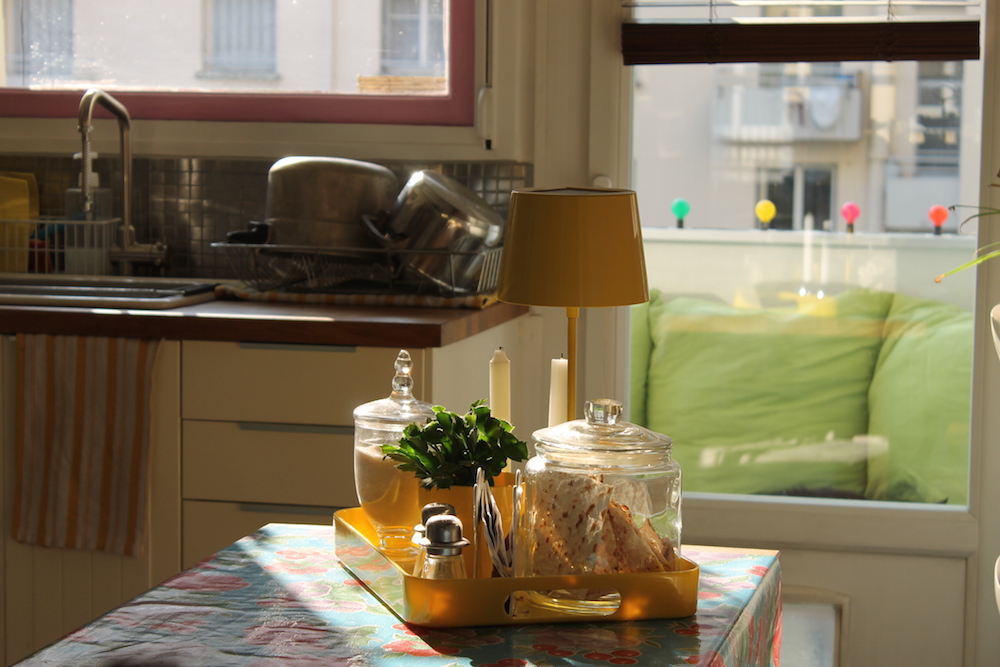 Hier, on a fêté nos 11 mois ici, à Boston. Mine de rien, ça passe super vite. Je n'ose même pas imaginer comment vivent les gens qui partent seulement pour un an puis doivent retourner dans leur pays avec cette impression de n'avoir eu le temps de rien faire ! Ça doit être horrible.
Bref, je me suis mise à réfléchir sur ce que nous faisions il y a un an pile. On en a un peu discuté avec Cyprien, on s'est dit qu'on devait être en plein dans la vente de notre appartement. On s'est surtout demandé si les nouveaux propriétaires en étaient toujours autant ravis ! Je me suis dit que si les souvenirs étaient un peu fouillis, il y aurait de quoi revivre ces instants via les photos. J'ai certainement dû documenter cette partie de notre vie. (Je viens de regarder il y a quelques instants de cela et non, pas grand'chose à se mettre sous la dent. J'en conclus qu'on devrait être bien occupés et super stressés, 28 jours avant notre départ). En effet, on venait tout juste de mettre l'appartement en vente.
Je me souviens avoir pleuré à chaudes larmes après avoir parlé avec plusieurs agents immobiliers qui m'avaient dit, à l'époque, que notre appart ne valait pas grand'chose, même après tous les travaux de rénovation effectués et tout l'amour mis dedans.
Je me souviens, dans cette noirceur ressentie, de la lumière printanière qui rentrait par la fenêtre de la cuisine.
Je me souviens avoir instagramé une photo de cet instant en me disant que cette lumière là, ces rayons de soleil si paisibles allaient me manquer le reste de ma vie.
Je me souviens m'être rassurée en me susurrant que le meilleur était à venir et que si nous avions réussi à construire de nos blanches mains, un cocon aussi paisible, là dans cet appartement à Grenoble, nous serions capables de refaire la même chose ailleurs. J'ai séché mes larmes et je suis passée à autre chose.

Yesterday, we celebrated 11 months living in Boston. Time flies ! I can't imagine how people who relocate a year abroad, deal with this feeling of not having time to do anything ! That must be horrible.
Anyway, I started to think about what exactly we were doing a year ago. We talked about it a bit with Cyprien, we said we had to be right in the middle of the sale of our apartment. Wondering if the new owners were always so excited about their new home ! I thought that if the memories were a little messy and blurry, it would be enough to relive those moments through pictures. I definitely had documented this part of our life. (I've just searched through all my pictures and there is nothing really fancy. I come to the conclusion that we were super busy and stressed, 28 days before our departure). Indeed, we had just put the apartment up for sale.
I remember me crying bitter tears after talking with several real estate agents who told me at the time that our apartment was not worth much, even after all the renovations done and all the love put in.
I remember, in this perceived darkness, the light of the spring entering by the window of our kitchen.
I remember me instagraming a picture of this moment, realizing that for the rest of my life I will miss the sunlight so peaceful in this room.
I remember reassuring me, whispering to myself that the best was yet to come, and if we had managed to build such a peaceful cocoon, here in this apartment in Grenoble, we would be able to do the same thing elsewhere. I dried my tears and I moved on.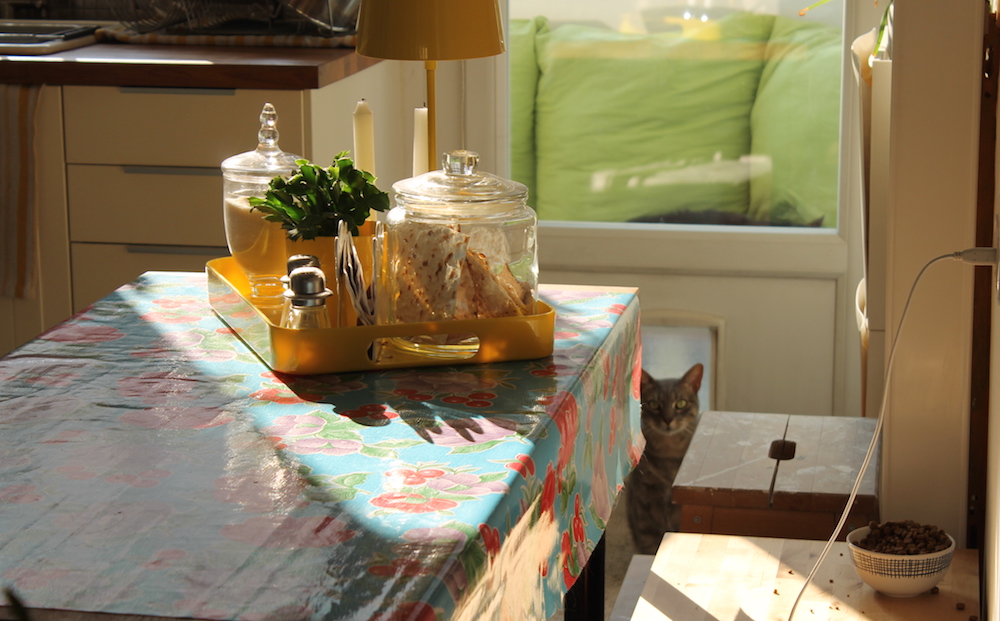 Aujourd'hui, dire que cet appartement ne me manque pas, serait mentir. Par contre, j'aime tellement vivre en Nouvelle-Angleterre que jamais je n'échangerai cela pour ma vie d'antan. Je n'ai jamais vu Cyp aussi heureux d'aller bosser que depuis qu'on vit ici, je ne me suis jamais autant senti épanouie dans une ville, qu'ici.
On est bien, comme deux poissons dans l'eau. Les gens sont optimistes, souriants, attentionnés, du lundi au dimanche. Vous n'imaginez pas le bien que ça fait ! Le pire, c'est que c'est contagieux. 😉

Nowadays, telling you that I don't miss this apartment, would be a lie ! On the other side, I love so much to live in New England, that I would not trade this for my old life. I have never seen Cyp so happy to go to work since we live here, I've never felt so fulfilled in a city since I live here.
We are doing great, like a fish to a water. Over here, people are optimistic, cheerful, caring, From Monday to Sunday. You can not imagine how good it is ! The worst part is that it is contagious. 😉