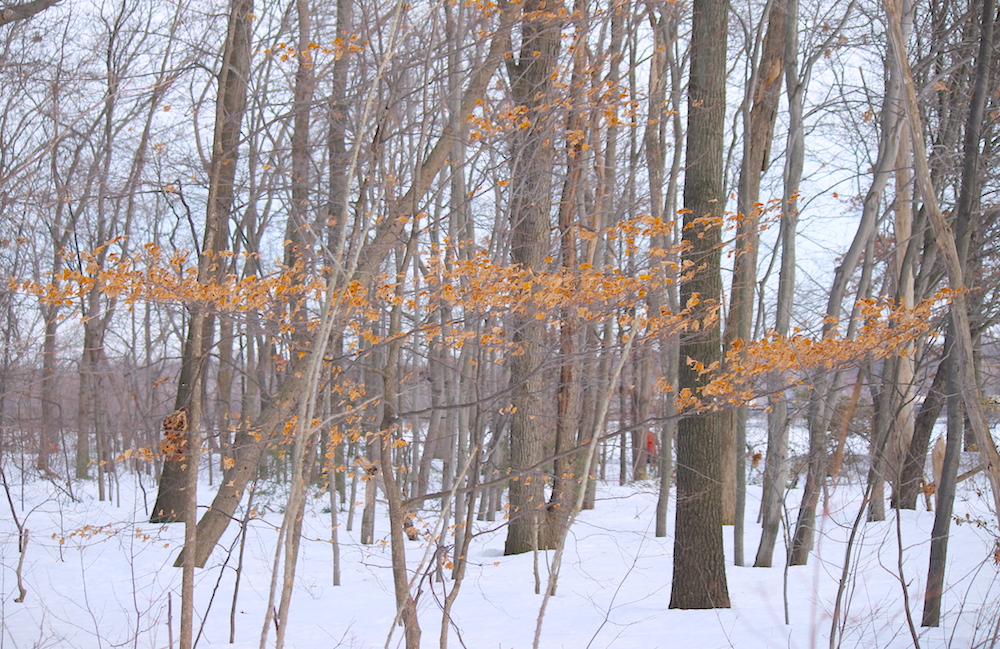 Samedi, nous sommes allés nous promener du côté de Fresh Pond. Tout y était encore bien enneigé, comme dans un décor de Narnia. J'en ai profité pour prendre des photos histoire de garder en souvenir la beauté de cet hiver qui s'est présenté à nous. Il y avait tout pour me plaire: des arbres aux branches folles, un décor encore blanc immaculé à certains endroits et puis cette lumière à couper le souffle. Prêt(e) pour cette balade ?

Saturday we went for a walk at Fresh Pond Reservoir. Everything was still under snow, like in a decor of Narnia. I took the opportunity to take photos just to keep in remembrance the beauty of this winter that was presented to us. There was everything to please me: crazy trees with branches, even pristine white decor in some places and that breathtaking and gorgeous light. Ready for this trip?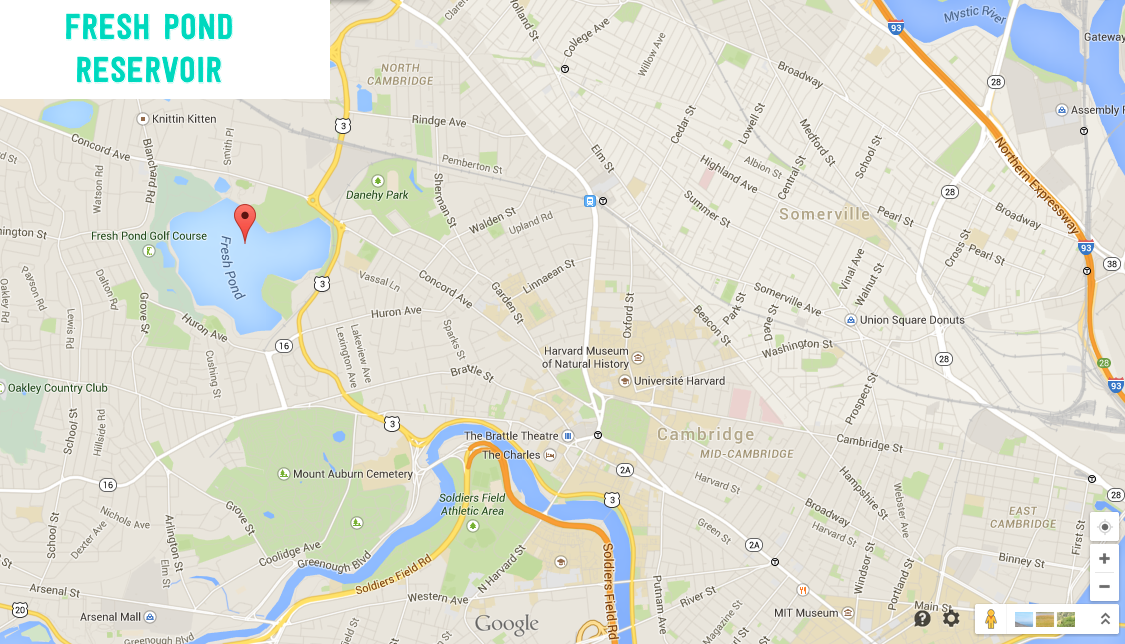 Pas très loin de chez nous, se trouve donc la réserve naturelle de Fresh Pond qui consiste en un énorme étang de 627,000 m² le tout sillonné par un parc naturel de 656,000 m². C'est le bonheur de tout jogger et cycliste vivant à Cambridge. Mais pas que. C'est un des seuls parcs des alentours à autoriser les chiens (immatriculés à Cambridge) à se défouler en totale liberté (tant qu'ils ne s'attaquent pas à la faune avoisinante)(ce qui est impossible avec Xanax, elle aime bien trop courser les lapins et les écureuils). Fresh Pond, c'est aussi là où est stockée l'eau potable de la ville. Et puis, il y a notamment le Club de Golf (qui n'est pas vraiment clôturé) et dans lequel Xanax adore aller s'aventurer pour courir après les balles et autres curiosités. (J'avoue, je m'y tape souvent la honte).

Not far from where we live, there is Cambridge's Fresh Pond Reservation which is a huge pond (627,000 m²) with a natural park (656.000m²). This is the perfect spot for joggers and cyclists living in Cambridge. This is too one of the few parks in the proximity to allow dogs (registered in Cambridge) to play and walk by off-leash (until they stay away from the surrounding fauna) (which is impossible with Xanax, she loves too much racing rabbits and squirrels). Fresh Pond is also where drinking water is stored in the city. And there is also the Golf Club (which is not really fenced) and where Xanax loves going to venture in & run after balls and other curiosities. (I admit, I often got myself really embarrassed with her).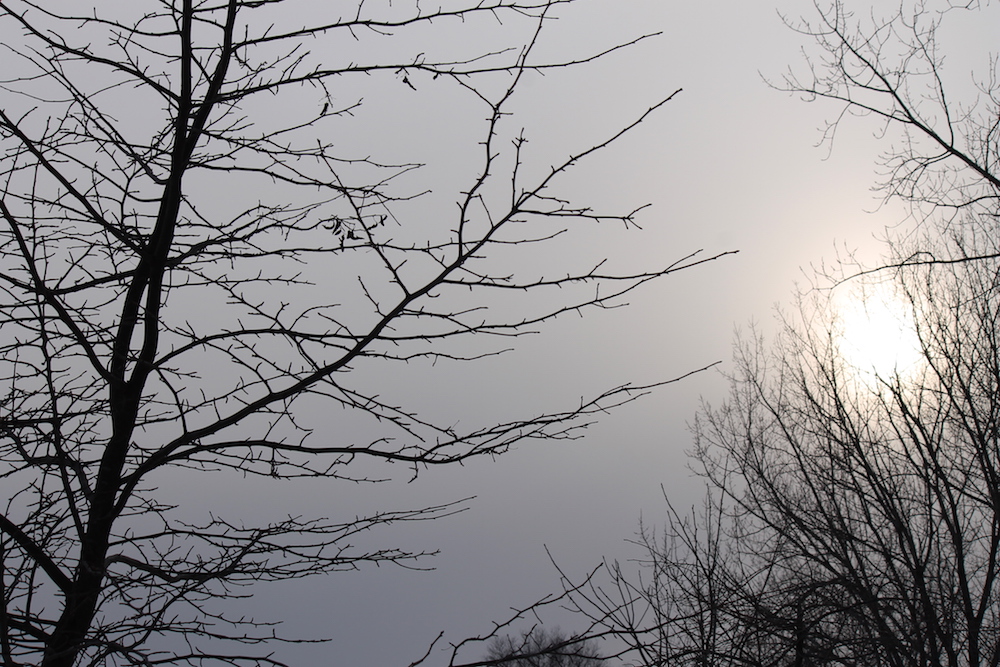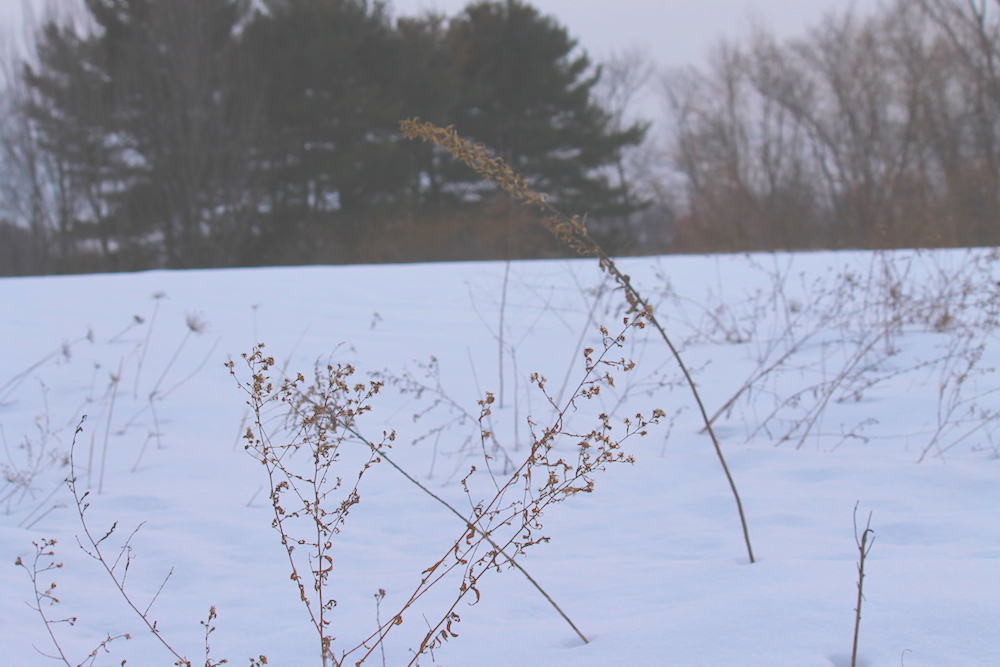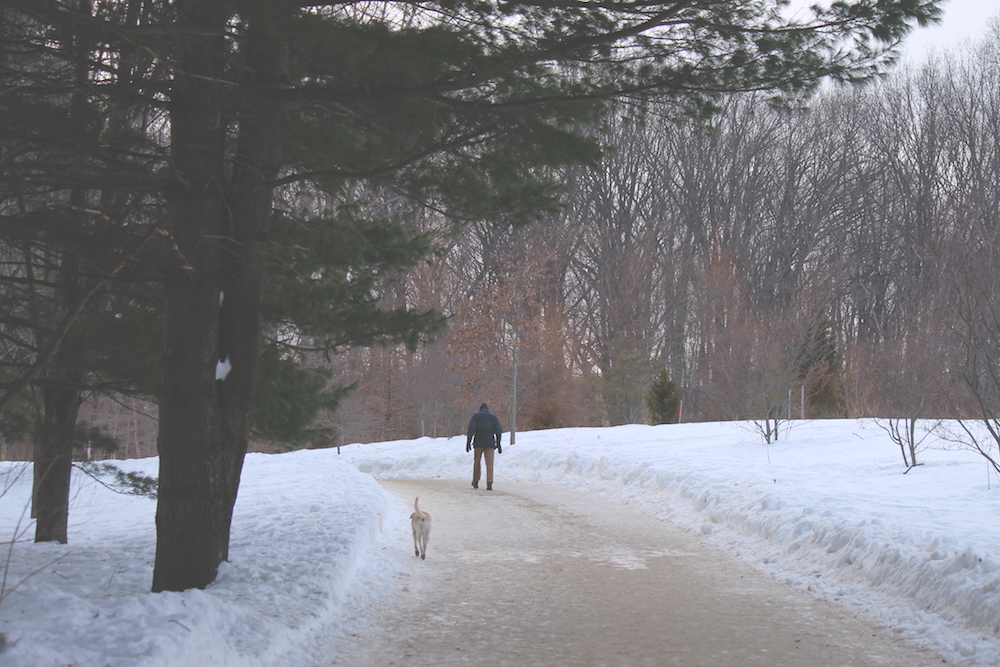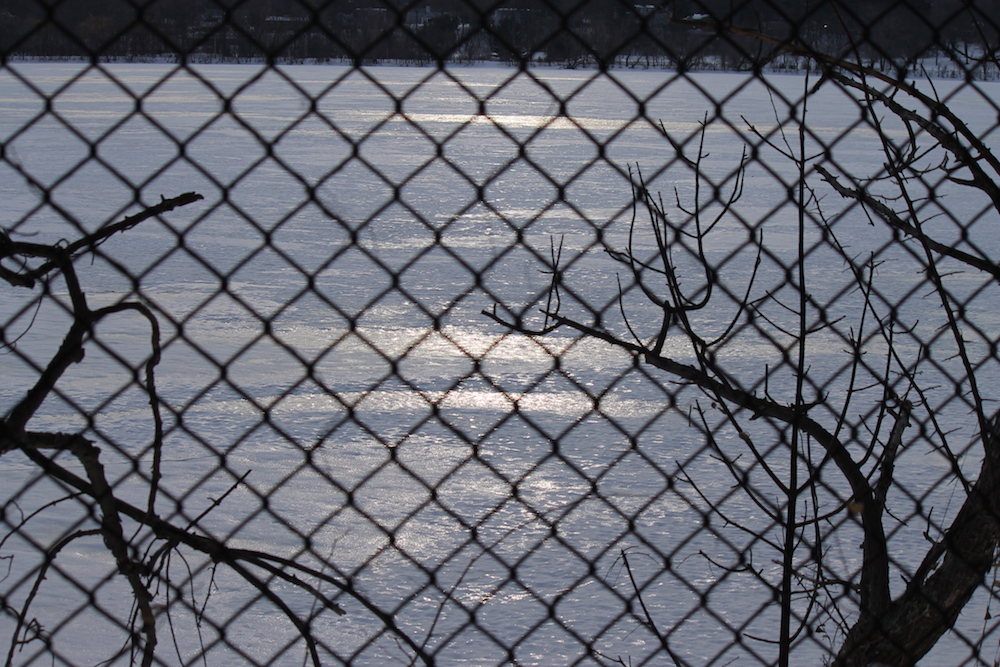 La particularité de l'étang de Fresh Pond, c'est que l'eau est utilisée pour approvisionner Cambridge. Du coup, l'étang n'est pas accessible. Ici, on peut voir qu'il est complètement gelé !

As the City of Cambridge uses the water as drinking water, the whole pond is fenced. As you can see, it was completely frozen too !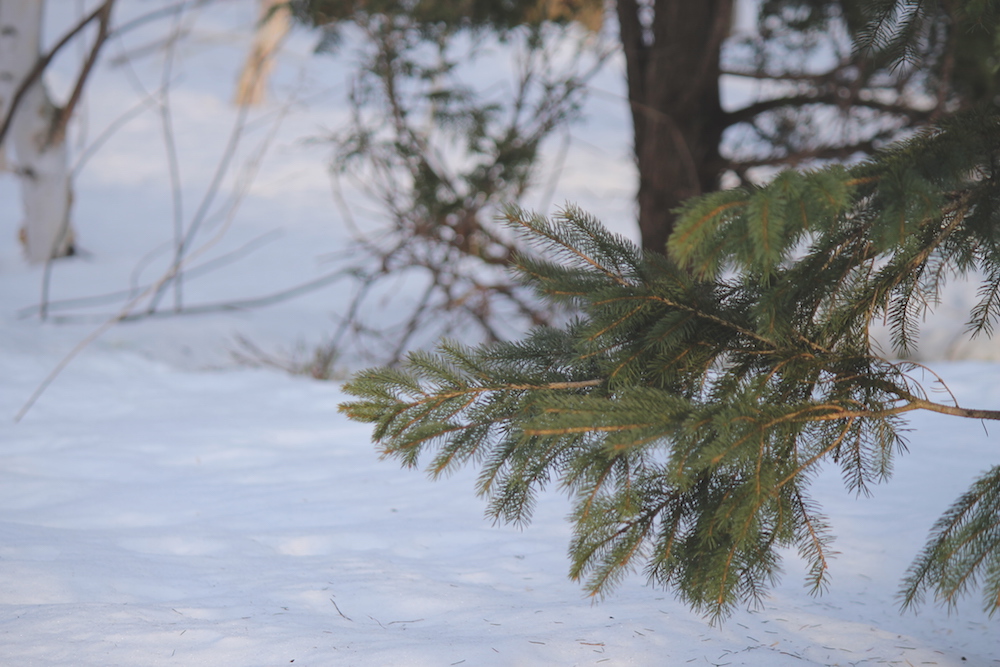 C'est fou, à notre arrivée, le ciel était très brumeux et puis ça s'est dégagé d'un coup, laissant la lumière du coucher de soleil faire des merveilles. Tout à coup, c'est comme si l'endroit s'était complètement métamorphosé !
Allez, sur ce, je vous laisse avec le chien modèle, qui lui aussi se métamorphose en petite folle dès qu'elle sait qu'on est bien trop loin pour la rattraper !

It's crazy, when we first arrived, the weather was very very foggy and then, it emerged suddenly, leaving the sunlight do wonders. All at once, it was as if the place had completely transformed itself !
I leave you with the perfect dog, which also transforms into a little crazy when she knows we're too far away to catch her up!