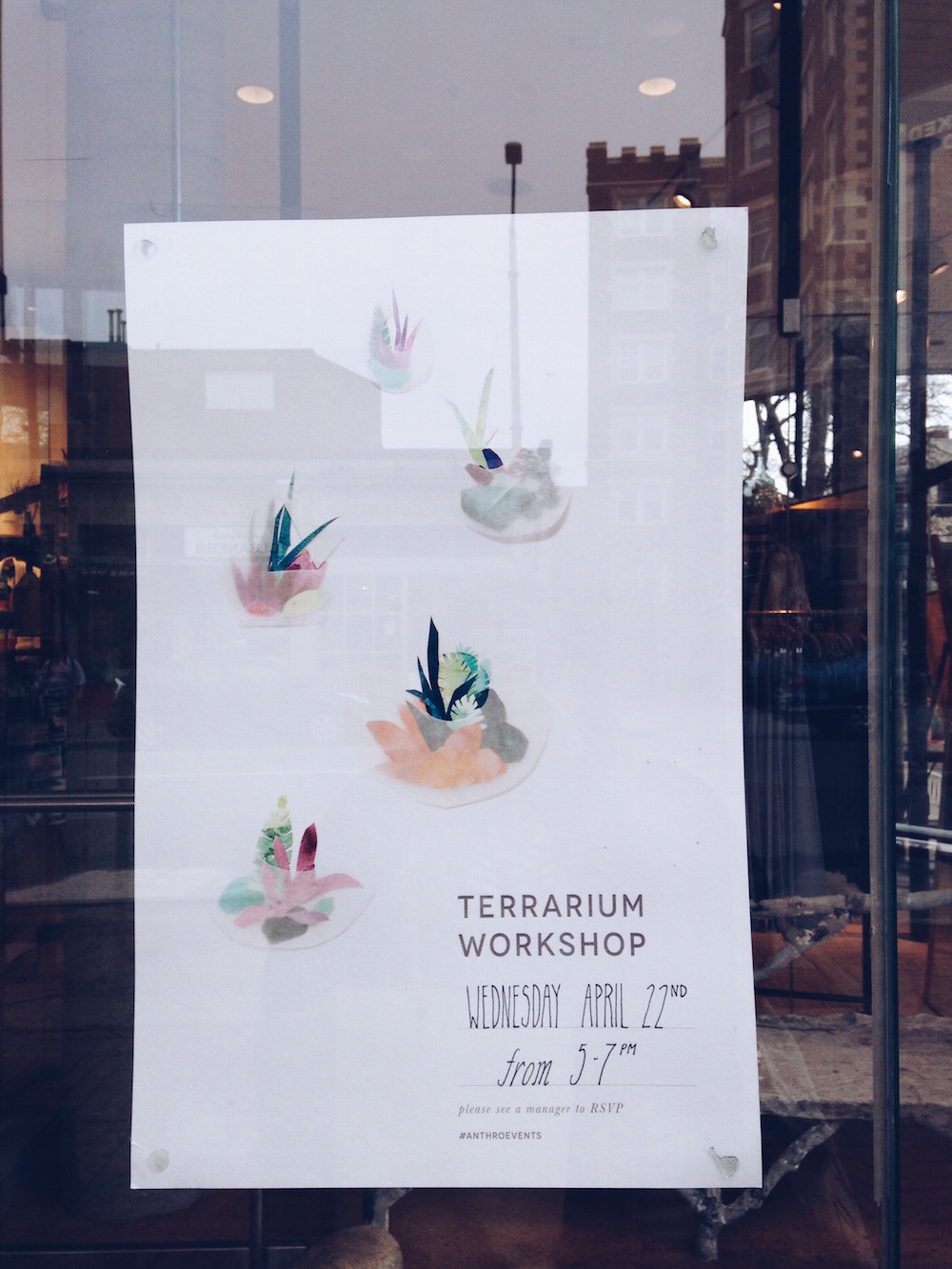 Hier après-midi, pour la Journée de la Terre, Anthropologie organisait des Terrariums Workshop. Je suis donc allée faire un tour dans le magasin le plus proche de chez moi, soit celui de Harvard (!) (pour être exacte, je m'étais inscrite samedi dernier..).
Pendant deux heures, quiconque se baladant dans l'antre du diable (aka le plus beau magasin du monde) pouvait participer au workshop, confectionner gratuitement un cool terrarium et repartir le coeur léger.
Je suis arrivée peu après le début et il y avait déjà plein de filles autour d'une table bien garnie de succulentes, terreau, graviers, mousse et autres accessoires pour créer le parfait terrarium. La manager qui surveillait l'évènement m'a gentiment offert un verre de la limonade la plus délicieuse au monde et j'ai patienté tranquillement en zieutant tous les objets déco autour de moi (en les imaginant pour la plupart chez moi, bien entendu !).

Last Saturday, while window shopping at Harvard, I register to a Terrarium Workshop at the Anthropologie Store on Brattle Street. I was so excited to participate on Wednesday.
So yesterday, there I was to celebrate Earth Day with a bunch of pretty girls and succulents.
The manager gave me a glass of a delicious raspberry lemonade while I was waiting for my turn. I could easily imagine myself with a lot of new items for my home but I remained strong, ha !
The big table was fulfilled with soil, moss, succulents (of course !) and stones. The perfect accessorizes to create gorgeous and cutes terrariums.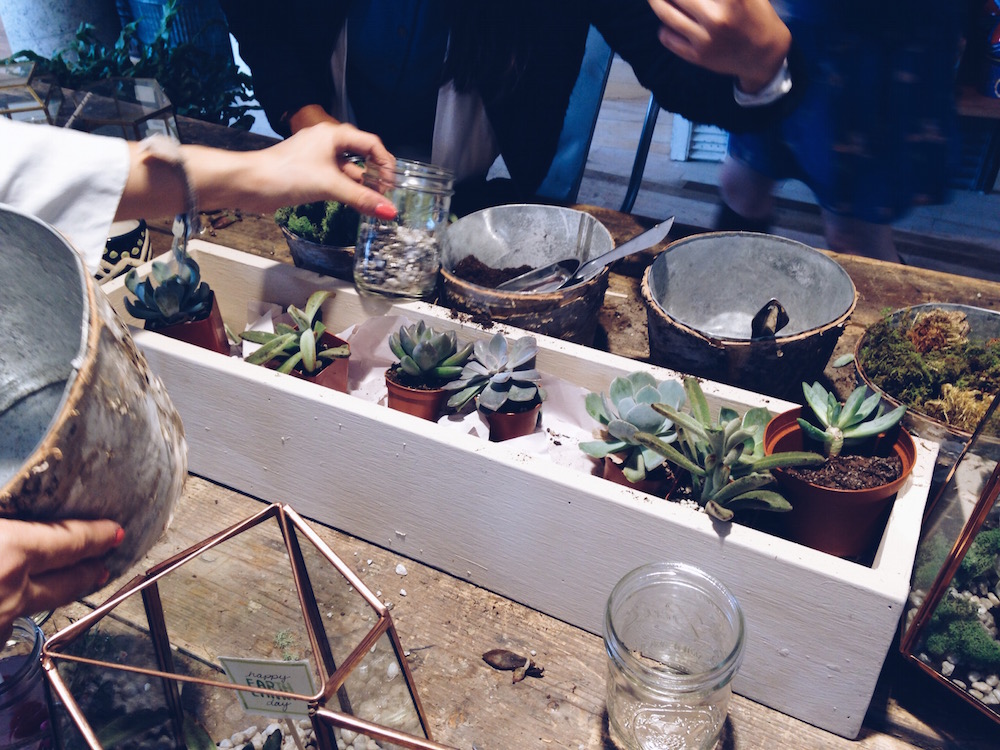 Des pots Mason étaient fournis pour servir de support mais l'on pouvait tout à fait choisir quelconque objet du magasin en guise de contenant. J'ai pris un terrarium plutôt qu'un pot pour garder un souvenir de cette journée. Ça faisait longtemps que j'en désirais un de la sorte, maintenant, j'en ai enfin un et j'en suis très heureuse !!

There was some Mason Jars to use as container but we could also use whichever item from the home section to create our terrarium. I chose one of the gorgeous terrariums in copper. I have been dreaming of one for some months now so it was the perfect occasion !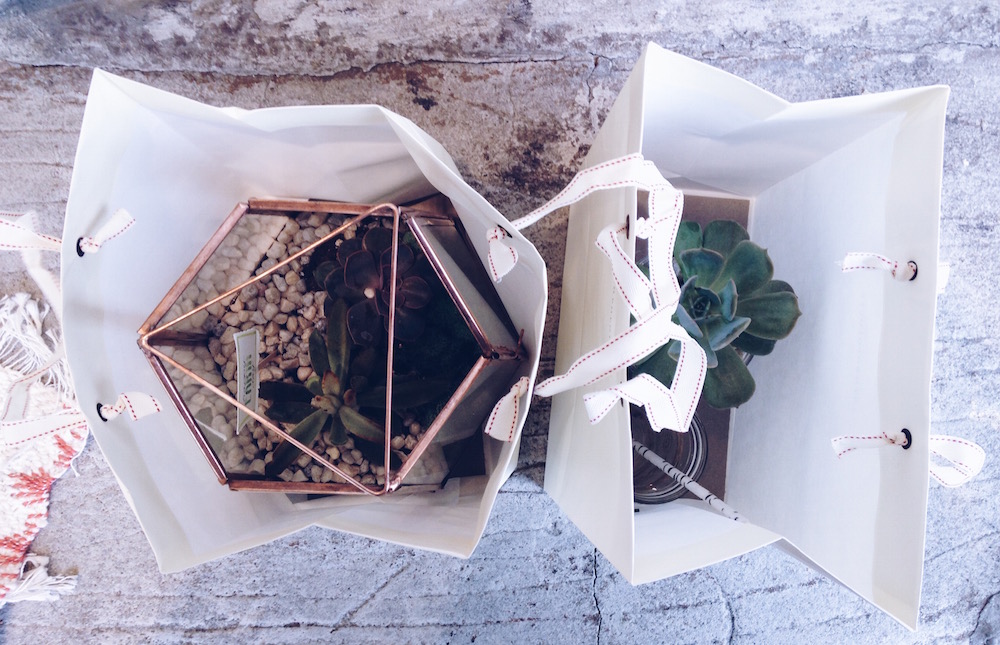 Et voilà, quelques minutes après j'avais un chouette terrarium, canon à l'intérieur comme à l'extérieur.
Merci Anthropologie, c'était génial ! Et en plus, je ne me suis même pas ruinée #bestdayever !
Vivement le prochain évènement en magasin !!

And …. Voilà ! Few minutes later, I had a beautiful terrarium for me and a cute little one for my adorable sister !
I enjoyed so much this little event and cannot wait for the next one. Thank you Anthropologie !