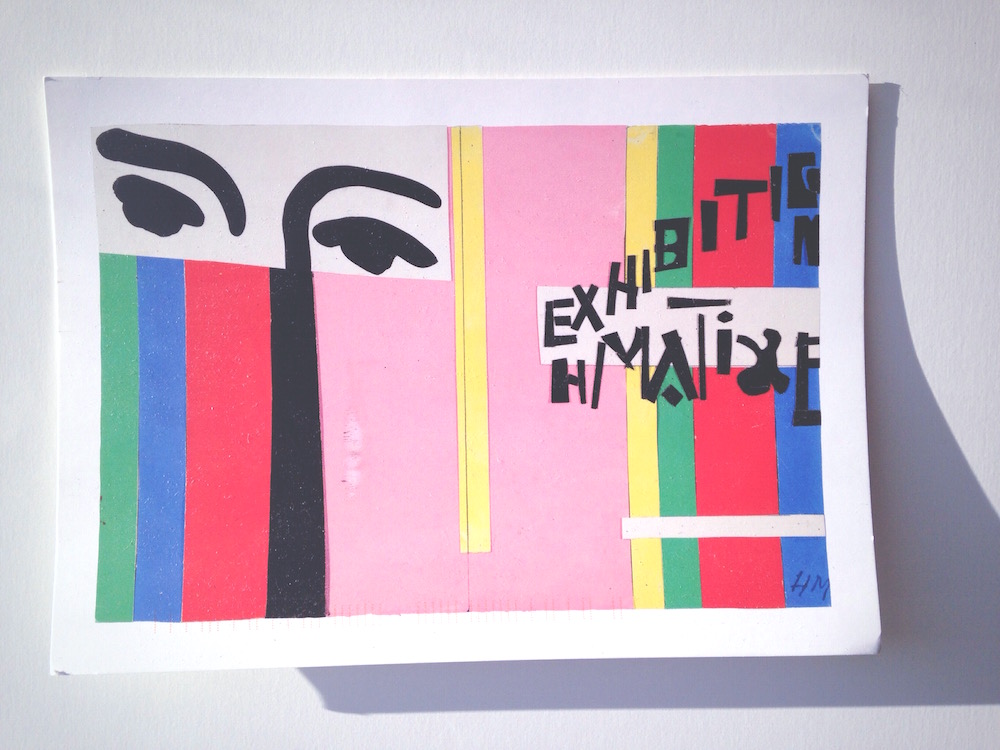 Le mois dernier lorsque nous sommes allés à New York, j'ai proposé sur Instagram d'envoyer une carte postale aux 5 premières personnes qui m'enverraient un DM.
J'ai adoré faire ça ! Choisir les cartes puis écrire à chaque personne (que je ne connais pas dans la vraie vie) une petite note inspirante. Rien de super extraordinaire, mais juste ce qui m'est venu à l'esprit en lisant leurs prénoms et en parcourant leurs comptes IG.
Et puis l'idée farfelue de m'en envoyer une a jailli d'un coup (et surtout de nulle part). J'ai donc pris cette carte postale achetée au MoMA en souvenir de notre séjour et commencé à m'écrire frénétiquement. C'est venu tout seul, ça sortait de je-ne-sais-où. Une fois fini, j'ai estampillé le tout et c'est parti avec le reste du courrier.
Encore aujourd'hui, je me demande pourquoi j'ai fait ça: à dire vrai, je ne m'en souviens plus mais je peux t'assurer une chose: c'est que le jour où je l'ai reçue, ça m'a fait quelque chose. L'émotion était là. C'est comme si ma meilleure amie m'avait écrit les mots les plus sincères et touchants à mon sujet. Cette carte postale est arrivée comme un agréable post-it du futur avec une bienveillance folle et de l'amour plein les poches.

Last month, when we went to New York, I suggested on Instagram to send a postcard to the first 5 persons whom send me a DM.
I loved that ! The moment when I had to choose the postcard until the one I write an inspirational note to everyone. Nothing fancy, but juste what came to my mind while reading their names and browsing their IG account.
And suddenly, the crazy idea to send me one too came to me. So, I took that postcard bought at the MoMA as a souvenir from our stay and started writing madly. It came from nowhere. Once finished, I stamped it and it went with the rest of the mail.
To this day I wonder why I did it. To tell the truth, I don't remember but I can assure you one thing: that the day I received the postcard, it made me feel something. The emotion was there. It's like my best friend wrote me the most sincere and touching words about me. This postcard came as a pleasant post-it from the future with a crazy amount of kindness and love in their pockets !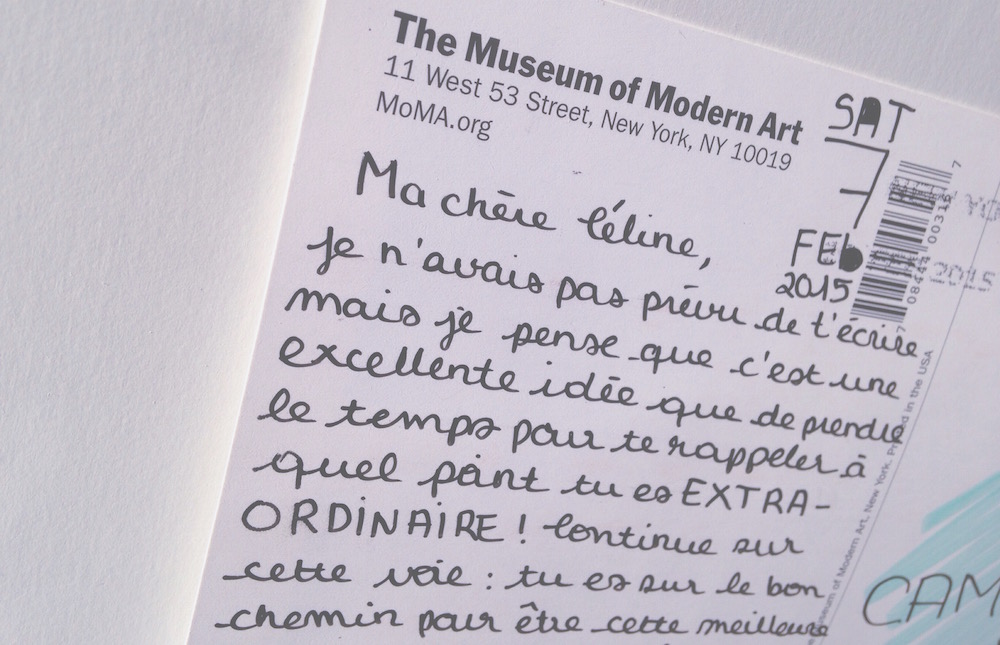 Je l'ai accroché sur le mur de la salle de bain, à côté du miroir. Et depuis, je la zieute au moins deux fois par jour et je sais qu'au fond de moi, il y a cette jeune femme qui m'a promis qu'elle m'aimera toujours inconditionnellement et qui ne me jugera plus quoi que je fasse. 
Rends-toi service, la prochaine fois que tu passes devant un stand de cartes postales, envoies-en toi une. Tu verras, c'est magique !

I hung it on the wall in the bathroom, next to the mirror. And since then, I look at it at least twice a day and I know that deep down, there is a young woman who promised me that she will always love me unconditionally and who won't judge me whatever I do.
Do us a favor, next time you come across a postcard stand, buy one and send it to you. You'll see, it's magical !